Our business has always been about talk technology. Our experience in connecting Perth businesses and helping them communicate is unrivaled. Talk to us to find out more. Communicating by phone with staff and clients remains a crucial part of any business's daily operations. We understand the best way to connect your people with the right business phone systems for your organisation.
Business Phone Systems
The level of expertise we offer for telephone systems solutions for business and government is rare. We have around three decades of knowledge and are always leading the field with the provision of latest technology phone systems.
Our services also include mobile connection, integrated phone solutions, complete phone maintenance services, network cabling, video conferencing, VOIP and SIP solutions.
We're proud to partner leading technology brands in business phone systems and video conferencing including Panasonic, Samsung, and Avaya. Our recommendations and solutions will always be based on what your business needs and the systems that meet those requirements.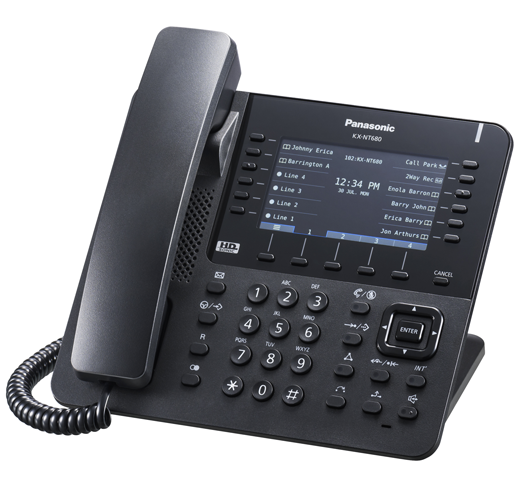 Panasonic Phone Systems
Panasonic combine the advantages of traditional telecommunications with the convergence of IP Technology to offer maximum features and functional flexibility.
Samsung Phone Systems
Samsung's OfficeServ IP phone systems make the perfect business telephone systems. Their PBX phone systems enhance the communications of businesses large and small.
Avaya Phone Systems
Avaya IP Office is a single, stackable, scalable small business communications system that grows with your business easily and cost-effectively.
Compliment your Phone System with our SIP Solutions
Moving to IP voice couldn't get easier with Commandacom. Combine our business grade SIP services and realise the benefits of IP telephony with increased efficiency and reduced costs.
Alternative Cloud Options
Broadsoft UC-One (Unified Communications)
Cloud-delivered Unified Communications provide a platform for companies to communicate via voice, video, email, messaging, and file sharing with staff and customers over any devices.
Cloud/Hosted PBX
Commandacom Cloud Phone System is NBN-ready and loaded with traditional PBX features. This phone system runs your office phones through the internet.
Select from proven communication solutions.
Leverage our buying power and product range.
A single point of contact to ensure accountability.
Proud WA Owned business supporting our community.