Streamline Your Communications and Save Money with Commandacom Hosted PBX
Our hosted PBX services are the ideal solution for businesses looking to thrive. With Commandacom Cloud PBX, a true virtual PBX, fast and effective cloud phone system technology gives you limitless functionality. With adept VoIP phone technology, you can completely convert phone calls to digital data-driven communications from a range of devices. Not only that, but cloud phone services allow you to integrate your team and take full advantage of a cloud based phone system platform. As such, your business will enjoy streamlined communications, better overall telephone services, simplified platform access, and sophisticated functionality on every level.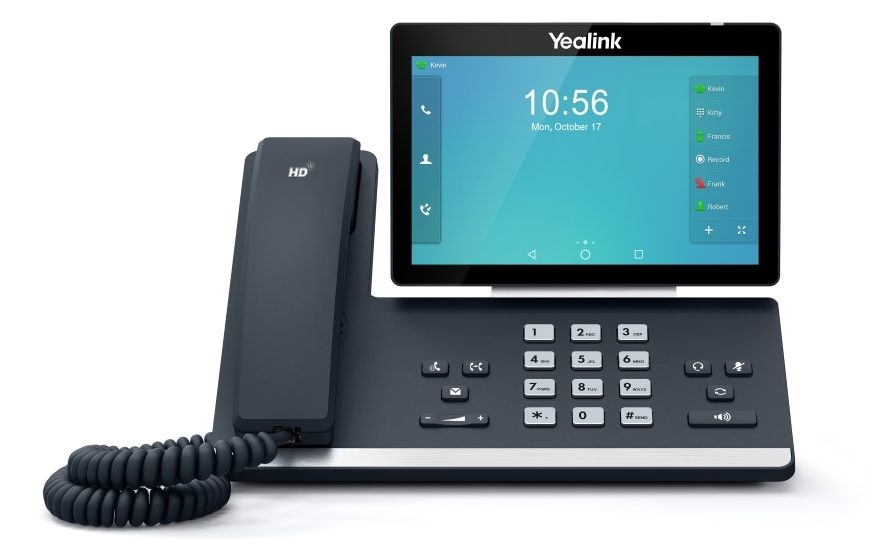 Apart from the fact that they save you a significant amount of money, these virtual systems are capable of doing everything physical systems do. However, they do it all more efficiently and cost-effectively. In addition to this, you'll get 24/7 customer care and access to both VoIP as well as traditional PBX utilisation. Therefore, your company's versatility and capability will be significantly improved.
Our Hosted System are Flexible and Cost-Effective
Now, let's go over the benefits of our hosted PBX services! That way, you'll be able to get a better idea of what virtual PBX and versatile cloud phone system functionality can offer your business. Not only that but when you fully understand the advantages our VoIP phone systems offer, you can implement cloud phone services to their fullest extent. IN this way, you'll be able to reap the full benefits offered by Commandacom cloud based phone system technology.
Scalable, Affordable, and Versatile
For small businesses, switching to a virtual system offers you significant financial savings. For one, you won't need to invest in costly installation equipment. Therefore, you can redirect your capital and channel it where you want it to go. Then, fixed monthly service costs let you budget for the future. Plan ahead confidently without the fear of surprise fees, surcharges, or unannounced rate changes. Not only that but with flexibility and scalable control, there aren't any setup fees for additional users. Administrative maintenance fees are non-existent as well.
Simple, Efficient, and Effective Features
With this in mind, if you've been looking for a way to overhaul your telephone services without complicated or expensive system hardware upgrades, our hosted phone systems are your solution. Switching is simple and requires minimal effort on the part of your business. Plus, as a full-featured hosted telephone system, your business will be able to take full advantage of the traditional functionality that comes with having On-Premises PBX/Phone System at your disposal. Below, we will walk you through the advantages and possibilities available to you when you switch to a Commandacom Cloud PBX system.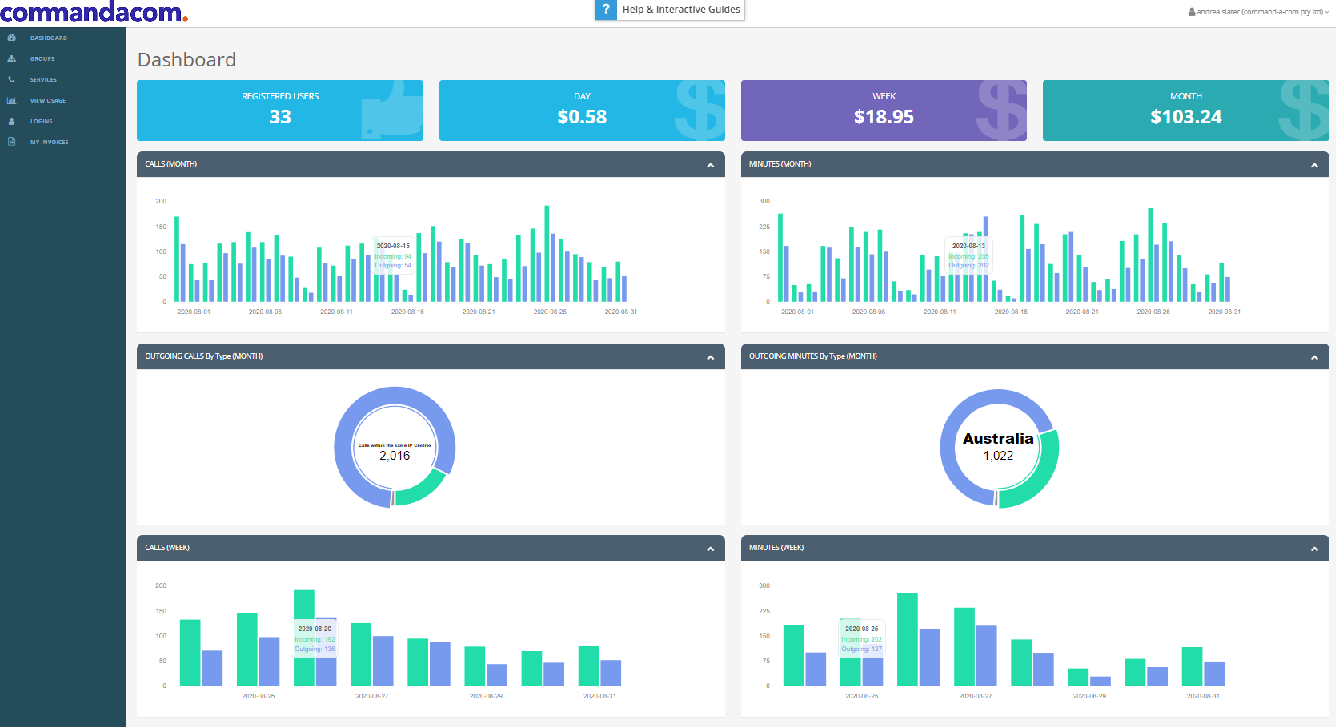 All in one management web portal.
Our self-serve management portal allows you to customise your call flow, change call routing, track your usage, change service settings. All from the ease of our self-managed web portal.
Desk phones available with Commandacom Hosted PBX
Contact Commandacom and Streamline Your Communications Today!
To put it concisely, Commandacom offers some of the most versatile and capable hosted phone system solutions in the business. Not only are our services cost-effective, but they're also flexible, versatile, scalable, and loaded with features. Consequently, your business will be able to save money while improving various communications and system operations in a multitude of innovative ways. The question now is, are you ready to make the switch? If so, Commandacom is ready to help you! So, if you've decided that it's time to streamline your unified communication services and start saving money, Commandacom has you covered. Contact us for more information!
Want More Information Hosted PBX?
Commandacom ensures all our offerings are superior business communication and have the capabilities to improve business efficiency. To learn more about how switching to Commandacom's Hosted PBX / Cloud PBX, fill out this form and one of our solution specialists will contact you.