Upgrade your line technology to Commandacom SIP Trunk Solution
Join the expertise of Commandacom with Cloud SIP trunk technology to get a perfect fit for your communications. Commandacom provide a cloud-based IP telephone solution with a simple, cost-effective way to transition small, medium, and large businesses away from aging, expensive traditional fixed voice solutions.
Our Carrier grade cloud voice is a geo-redundant solution to support your business continuity plan. We offer simple administration for set up, monitoring, and reporting, all accessible from our powerful web portal.
Commandacom are experienced in delivering Cloud Voice Services by any means, Cloud SIP, and Cloud SIP via ATA devices. Not all businesses need to upgrade hardware and Commandacom can deliver the best solution for each scenario. 
What is Cloud SIP Trunk?
Cloud SIP Trunk enables the end point's PBX (On-Premises Phone System) to send and receive calls via an IP network, such as the Internet or Private WAN. SIP trunks allow as many simultaneous calls as a number of channels provisioned.

Simple and quick provisioning through administration portal.

An option to set limits for international calls with the ability to stop all calls when a limit is reached or notify relevant contacts.

Utilise your investment and keep your current telephone system.

Keep your current telephone number.

Enterprise trunking and hybrid cloud, allowing customers to move the cloud at your own pace.

LOCAL SUPPORT FROM A LOCAL BUSINESS!
Pay as You Go
Commandacom's Cloud SIP option of 'Pay as You Go' is billed individually for each user. No flag fall, calls are charged per second. Inbound calls are charged per minute, and calls to internal services do not incur additional charges.
High Availability PBX Support
Commandacom's Cloud SIP will allow customers to register multiple PBXs per trunk. This supports customers that have a pair of PBXs configured for High Availability in that the network knows it can reach both devices at any time to send calls 24 hours a day.
Route Exhaustion
If your PBX or internet connection is down, you can easily select an external location for calls to be delivered to, and it auto switches on failures. Additionally, for customers with hybrid cloud, calls can be directed to users on Commandacom's UCaaS solution.
Fixed Monthly Cost
If you want peace of mind and an option to set fixed costs each month. Commandacom are able to bundle all calls to local and national fixed line along with mobile numbers, which also include New Zealand numbers.
Enterprise SIP Trunk and Hybrid Cloud
Commandacom delivers its Cloud SIP service using what is known as enterprise trunking. This advanced configuration allows customers to add additional functionality to the PBX from the cloud. It also allows customers to combine cloud hosted PBX and UC with their existing PBX.  For example: while the head office still has a PBX, remote offices can access the same number range and in most cases, they can even dial internal extensions. This ability to run hybrid premise and cloud telephony allows customers to move to the cloud at their own pace.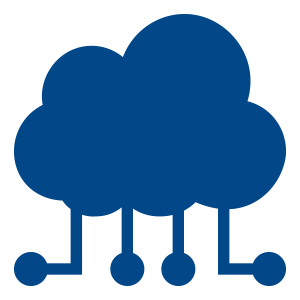 Resilience
Our BroadSoft cluster is hosted in two geographical locations providing High Availability (HA) as required. The main application servers have 1+1 active-active redundancy model, while auxiliary servers such as media servers or conferencing servers have N+1 redundancy model for better scalability. The platform can be fully functional as soon as one part of the cluster is up.
Redirecting calls to the active server is done seamlessly to the end customer. Interconnection with the carriers is done at both locations and fail-over is performed automatically based on SIP options ping response from the peers. In case a primary SBC is down for end customer device the phone will automatically failover to the next available SBC based on DNS SRV records. The phone will then retry registration on the primary one after a timeout. If the primary SBC is up at this stage the phone will fall back to it.
Our SIP trunks also have auto switch route exhaustion / unreachable failover to a nominated mobile or fixed line number to provide redundancy for local and area outages from NBN.  
Want More Information about SIP Trunks?
Commandacom ensures all our offerings are superior business communication and have the capabilities to improve business efficiency. To learn more about how switching to Commandacom's SIP solution, fill out this form and one of our solution specialists will contact you.
Alternative Cloud Options
Unified Communications Solution
Cloud-delivered Unified Communications provide a platform for companies to communicate via voice, video, email, messaging, and file sharing with staff and customers over any devices.
Cloud PBX / Hosted PBX Solutions
Commandacom Cloud PBX / Hosted PBX Phone System is loaded with traditional PBX features. This phone system runs your office phones through the internet.