Streamline Productivity and Stay Ahead of the Curve with Premium Unified Communications Services
For a business to thrive, implementing a streamlined communication system is essential. So what's the best way to keep everyone on the same page company-wide? How can you effectively incorporate the latest technology cost-effectively? Is it possible to connect various devices and digital communication methods by transitioning to a single platform? The answer is yes, and the solution is a unified communication (UC) service.
UC can save you time, money, and keep your business at the forefront of technological innovation. Unified communication services give you cross-platform compatible solutions that can be used to keep everyone in the loop, from essentially anywhere, at any time. With secure cloud phone system connectivity, businesses can access HD video conferencing, audio calls, messaging, file sharing, and more, from any smartphone, tablet, or PC.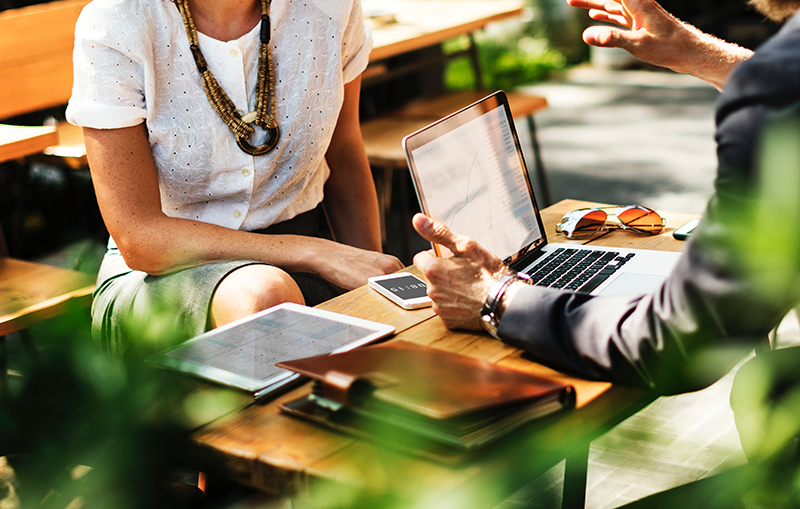 All About Unified Communication Systems
Unified Communications can be used to implement various communication methods simultaneously on one cloud-based platform. This means that everyone in your company will be able to effortlessly connect from any device, anywhere, at any time.
With innovative communication and collaboration software, you and your employees can call, message, video chat, from any device, no matter what platform that device is running on. This means that you'll have access to clear audio calls, high-quality video conferencing, quick messaging, secure file sharing, screen sharing, and more, without any frustrating system issues. Whether you want to use a PC, tablet or smartphone, by implementing a single cloud-compatible application, everyone can easily stay in touch. UC even offers third party connectivity.
Unified communication services let you stay in touch, communicate quickly, implement fast and secure file sharing, and simplify your entire company communication system seamlessly. This scalable form of cloud VoIP offers you everything you'd expect with a cloud based phone system, and then some. With video calls, conferencing, and multimedia collaboration, you can keep your company ahead of the technological curve, so you'll be better prepared to handle whatever comes your way.
Efficiency and Productivity

Reduce costs to provide telephony.

See the presence of co-workers through UCaaS.

Chat through unified messaging.

Create ad-hoc collaboration spaces to share documents instantly.

Remove the need to buy large scale systems and hold onto these for years to come.

Improve the ability for staff to collaborate from almost anywhere.
Have a single number reach across multiple devices or locations.
Service will be identical at all locations.
UNIFIED COMMUNICATIONS KEEPS YOU CONNECTED TO EVERYONE & EVERYTHING
Flexibility, Connectivity, and Productivity for Your Business
UC seamlessly lets you transition between communication methods. Converge voice, video, or data synchronization all on one fully-integrated and reliable platform. Your company will be able to connect devices liberally from anywhere using WiFi or hardwired connections. Integrate your phones, tablets, laptops, and other devices and see how easily creativity and communication can flow when versatility is limitless. With secure cloud delivery, UC consolidates everything in one easy to access online cloud platform using cutting-edge technology. This lets your company stay ahead of the curve and prepare to tackle whatever comes next.
UC Mobile Softphone
Brings together powerful Unified Communications services and is provided with soft clients for PC, Mac, and Apple's IOS and Android devices including smartphones and tablets.

Instant messaging and group chat



Multi-party voice and video conferencing

Desktop sharing in real time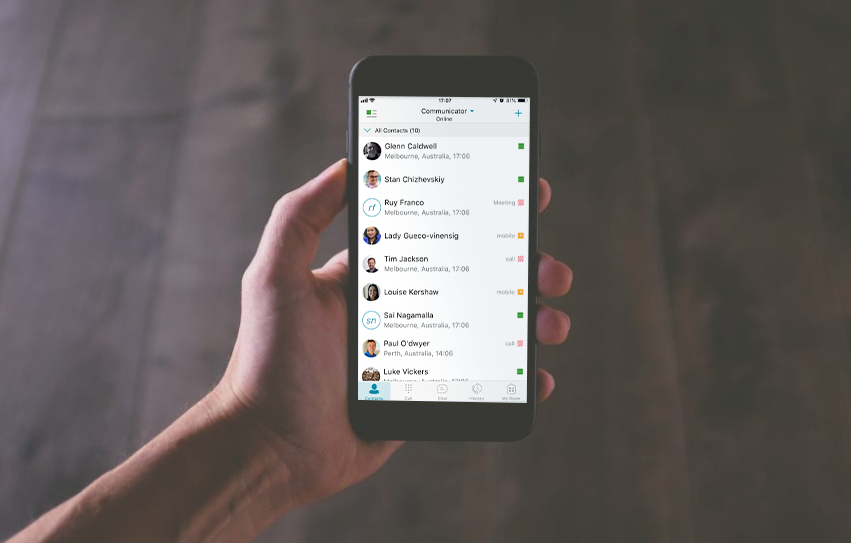 Work With Any Schedule
If you miss a call, message features notify you so that you can listen to your voicemails from anywhere. This is great for workers on different schedules who need to stay up-to-date with company events.
Stay On Top of The Day
Never miss a sales opportunity again. Device forwarding allows you to stay fully connected, even when you're out of the office. Have calls forwarded to your tablet, smartphone, or PC easily!
Consistent and Reliable Service
Service is identical everywhere. No matter your location, you and your team will experience fast and secure communication that stays consistent.
Streamlined Messaging
Team members can chat through unified messaging features or in groups as small as two. Each group size can be customized based on the needs of each user.
Choose from Voice or Video Calling
Enjoy enhanced communication from face to face video calling or turn off the camera and utilize audio-only calling. Video conferencing is another added bonus that can be extremely useful, especially in today's ever-growing remote workplace environment.
Secure Connectivity
Accountability and security are improved upon with secure connectivity. You will eliminate the need for phone numbers and contact sharing. A secure closed system protects company and employee information while allowing an expansive inner network to flow without interruption. This innovative UC solution also makes sure that all calls are made and received through one business telephone number.
Scalable and Sustainable Growth
Don't worry about having to switch systems every few years. UC is scalable and can be used for small or large businesses. With available third-party integration, you can scale and manage communications in any direction that your business needs to go or grow.
Track and Reference Instant Message History
You can easily keep track of your instant message history. This means that businesses can look back on IM discussions to draw from real conversations. No more going back and debating what was or wasn't said. Everything is stored securely and efficiently for fast and hassle-free access to authorized personnel.
Lower Phone Costs
WiFi calling and cloud-based call systems drastically reduce wireless bills for companies and employees alike. With lower phone costs, your company resources can be directed in more profitable directions.
Improved Company Presence
With online indicators and presence monitoring, managers and business owners can stay on top of employee productivity and presence. This also helps businesses avoid distractions and interruptions.
Collaborate Easily and Effectively
Employees and staff members can communicate from almost anywhere at any time. SO, for international travel, this is an amazing feature.
Fast File and Screen Sharing
You can also easily build a creative ad-hoc collaboration. These creation spaces allow company employees to share documents instantly.
Cross-Platform Communication from Anywhere
You and your team can contact each other by using a single number. This lets your business reach across multiple devices and gain access to new locations. Use devices that are more convenient for you or switch between devices as needed throughout the day. With cross-platform and multi-device compatibility, everyone on your team will have the ability to connect to the system in one way or another. This allows for a unified front and simplified system from top to bottom.
Uninterrupted Company Operations
You can significantly reduce unwanted IT expenses. UC service is fast and very easy to implement. Business continuity can be maintained with minimal impact on workflow. In addition to easy setup, once UC is in place, your company will be protected from future interruptions to employee workflow from external events. This includes disruption from natural disasters, emergency shutdowns, and other unforeseeable situations.
Keep The Entire Team Connected
You can check on the availability of each team member through online presence indicators. This way, you'll know who's available and who is otherwise occupied. Other features (like message updating) let you keep your conversations going with everyone on your team. When calls are a disruption, team members can reference their messages and stay in the loop without interrupting their workflow or reducing productivity.
Desk phones available with Unified Communications Solution
Want More Information UC Communications?
Commandacom ensures all our offerings are superior business communication and have the capabilities to improve business efficiency. To learn more about how switching to Commandacom's Unified Communications Solution, fill out this form and one of our solution specialists will contact you.