BYO approach.
Commandacom provides a solution which allows you to BYOD to huddle rooms, or connection via a dedicated in-room device.
With our BYOD approach, we have a solution that allows you to work with already used applications like Microsoft Teams / Skype for Business, Google Meets / Hangouts, Cisco BroadSoft, Cisco WebEx or even Zoom. Talk to someone who knows Video Conferencing, we can demonstrate the real advantages to our approach.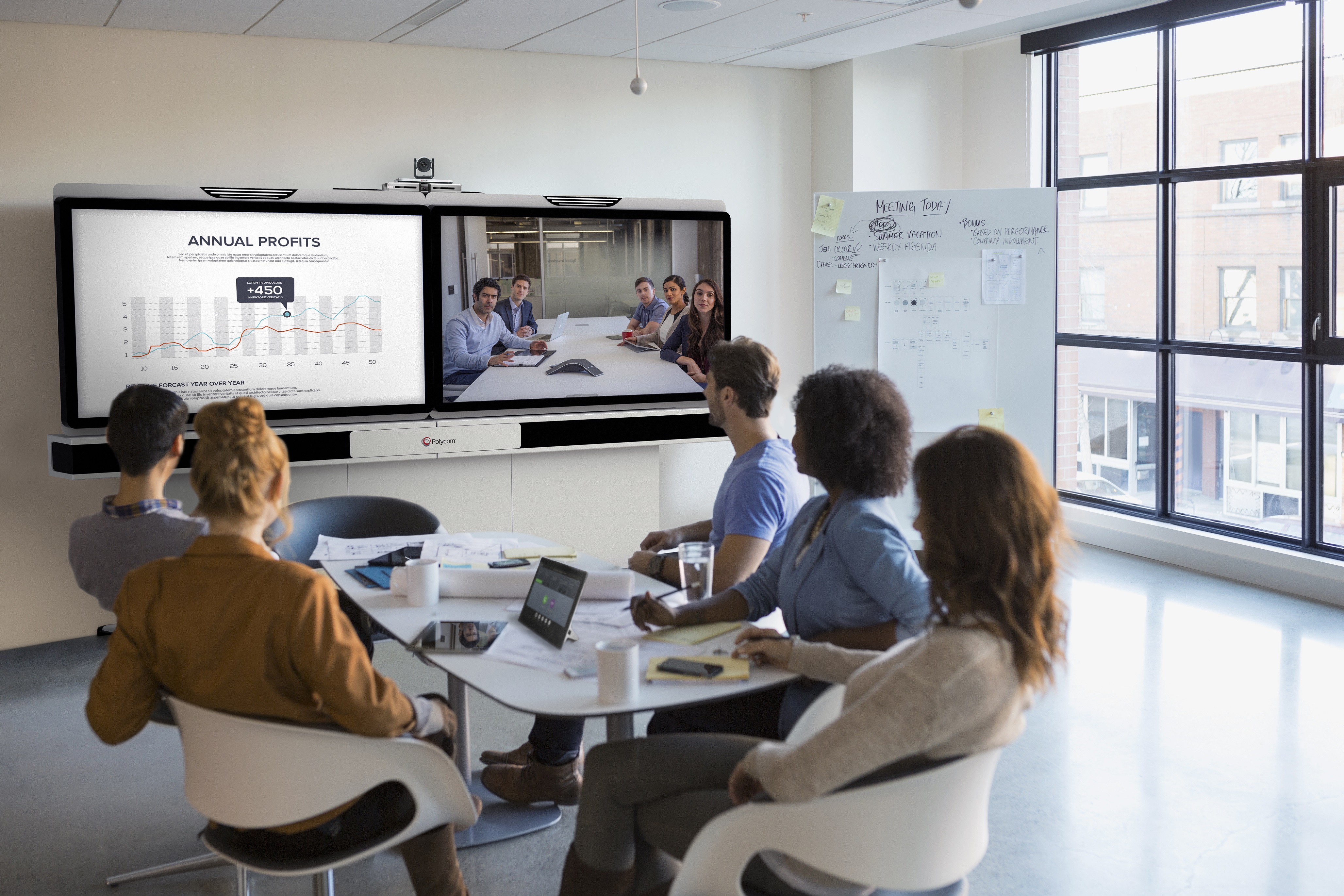 Video Conferencing with Commandacom
Communicating face-to-face is always more effective than any other option and video conferencing means people can achieve face-to-face communications regardless of their location or separation.
Now more than ever, relationships mean success in business and it's simply not possible to build relationships over the phone. People communicate far more effectively in person.
An important part of the expertise and services we offer is connecting businesses to clients and staff in other locations via video conferencing with our BYOD approach to huddle rooms. With a single USB connection, connect your laptop to the technology in your collaboration space, providing instant access to the room's display, speakers, microphone, webcam, and other tools.
Using Commandacom, you get a simple, one-touch video conferencing solution that lets anyone pull up a seat at a meeting from anywhere, at any time and using whatever devices they prefer.
Want More Information about Video Conferencing?
Commandacom ensures all our offerings are superior business communication and have the capabilities to improve business efficiency. To learn more about our Video Conferencing solutions, fill out this form and one of our solution specialists will contact you.